Baby Bottle Cleaner Brush - The best 3-in-1 cleaning set for your baby bottle needs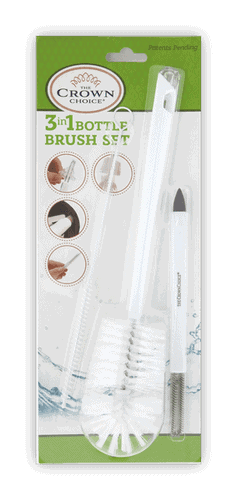 ✔️ BEST BABY BOTTLE CLEANER BRUSH: Every accessory to get your baby bottles squeaky clean.
✔️ DETAIL & NIPPLE BRUSH: 2-in-1 nipple brush and soft silicone scraper.
✔️ BPA FREE & NON-TOXIC: No toxic chemicals and unhealthy materials.
Place your order