Best Kitchen Sink Caddy - Tidy Your Kitchen with this 2-in-1 in sink brush and sponge caddy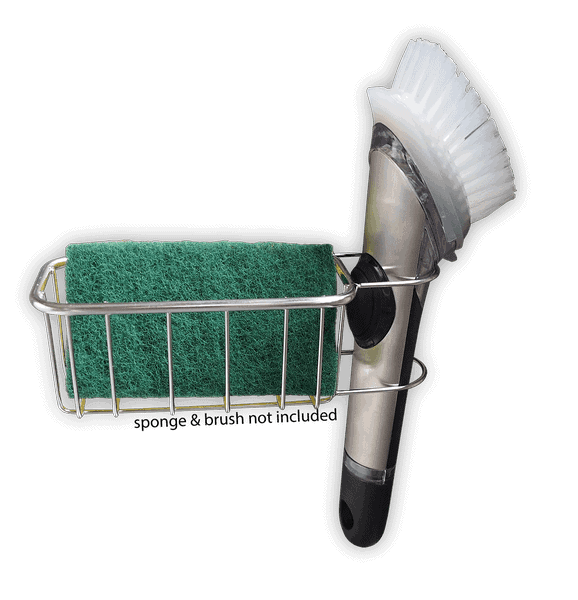 ✔️ BEST SINK CADDY: Sleek stainless steel design and low profile to fit perfectly inside your sink.
✔️ SPONGE AND BRUSH CADDY: Holds 2 regular size sponges and any dish brush.
✔️ NO FALLING SUCTION CUPS: No more clattering of falling suction cups. Use our removable strong adhesive to attach the sink caddy.
Place your order